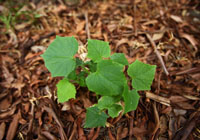 Environmental Responsibility
hut31 takes its environmental responsibility seriously. We endeavour to:
Continuously improve our environmental performance and integrate environmental management procedures and best practice into all our business operations.
Continually monitor and actively reduce the environmental impacts of the company's operations.
Make more effective use of resources and energy.
Deliver all products and services in the most sustainable possible manner.
Offset our carbon emissions via http://www.carbonfootprint.com.
Use modern technologies such as telephone and video conferences, and NetMeeting, rather than travel.
Use public transport where available.
Reduce, reuse and recycle where possible.
Make use of hotels within walking distance of our meetings.
We try.
---